STEP (2)
"Watch the Introductions Video
in Your Membership Area"
>>
Click Here To Access your DS Membership Area
<<

STEP (3)
"Set Up Your Autoresponder Account"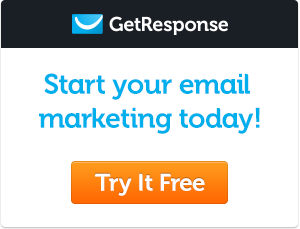 Step (1): Click Here To Join Get Response

Step (2): Create a new Campaign (Watch Video)

Steps (3): Link Your Autorespnder with your DS Account
(Follow The instructions in Your DS Membership Area)

STEP (4)
"Get an Email Account on your
own Domain Name and Add it to your
Get Response account"



Step (1): Create a Namecheap Account

Step (2): Purchase a domain name.
(Watch this video)

Step (3): Create an Email in Your Domain
(Watch this video)

Step (4): Add your new Emial To Your
GetResponse Account (Watch This Video)

STEP (5)
"Add Welcome Follow Up Email"




Email Subject line:
Welcome to my 'Dual Squeeze' team...
Thank you for joining my 'Dual Squeeze' Team

Email body:

- Welcoming your new subscribers to "Dual Squeeze"
- Introduce Yourself (Who you are?)
- Include a link to your Facebook profile
- Call To Action (go to your 'Dual Squeeze' membership
and start sharing your link)
- Let them know that you'll be sending them more emails on
how to make more money and build their lists faster.

_________________

Email Example:

Hey there,

Congrats for getting access to 'Dual Squeeze"
viral list building system. This is a great system
to build your leads on Autopilot.

Make sure to watch the video in your membership
ares and get started sharing your link right away.

Access your membership area here:
http://www.dualsqueeze.com/members

You will notice that when your subscribers start
building their list with Dual Squeeze, your list will
also be build on autopilot.

Cool, isn't it :)

Talk soon,
[Your Name Here]

P.S. Let's Connect on Facebook: [Your Facebook Profile Link Here]
STEP (6)
"Create a Tracking Link"



Create a tracking link to track your clicks. I recommed using Bit.ly

STEP (7)
"Fast Track Solo Ads Traffic"



Solo Ads Traffic is the fastest way to start generating tarffic
and build your list! it doesn't requires any experience, all what you
need to do is to set up your campaign within 5 minutes and start
generating clicks and leads as soon as 24 hours from now!

>> Fast Track Solo Ads <<


"Super Affiliate Training"


Click Here To Register Now








"Recommeded Traffic Source"

Join My Traffic Coop for FREE


"Recommended Affiliate Funnels"